The 2023 Fort Wayne REIA
Rookie Investor of the Year Award
The Fort Wayne REIA™ is proud to announce the annual Rookie Investor of the Year Award. This annual event will highlight our newest movers, shakers and money makers in the investor community.
ESPECIALLY GREAT FOR NEWBIES
Fort Wayne Indiana's premier real estate investing club for those who want to network & learn from top named expert speakers and educators, and make money in real estate. You get access to the tremendous training and resources and meet other like-mined Real Estate Investors and expert speakers:

MEET THE ROOKIE OF THE YEAR
Terry and Dana Martin
Husband-wife house flipping team Terry and Dana Martin were chosen Rookie of the Year because:

They have successfully completed 8 house flips in one year.
Found numerous sources of funding for future purchases and renovations.
Since joining REIA have raised goal to 20 flips houses per year.
Gives everyone at REIA meeting warm fuzzy feeling and chocolate eggs :)
HOW DOES REIA HELP THE
Newbie Rookie Real Estate Investor
1. Comprehensive Training Courses
One of the most comprehensive real estate education archives in the US will be at your fingertips covering every area of investing at all stages of your business taught by experts in keys areas of real estate with new courses being added often to keep you on the cutting edge of whats working..
As a member you can build your learning library by downloading excellent and exclusive audio and video trainings, guides, documents, presentation slides and more. Keep these vital tools a mouse click away to use or refresh on a subject anytime the need arises.
2. Proven and Convenient Method
On-demand pause and rewind learning to study at your own pace so you can master even the most complex topics. Based on Scott FladHammer's proven real estate and business "Four Folders" our Association Equation™ is comprised of four specific areas of real estate. Updated for 2023, you can quickly master the key areas of buying, selling, managing, and marketing.
And our investor developed curriculum is showing amazing results! Want Proof? See our thriving Fort Wayne real estate investor's community and success stories here!
3. Supportive Caring Environment
Fort Wayne REIA is where truly smart, progressive investors with a love for real estate, a sincere desire to build wealth and an optimistic, forward-looking attitude gather to exchange timely information and what's-working-today strategies to succeed in real estate. We are a harmonious alliance that meet, online and off, in a friendly, safe, profitable environment.
One such supportive caring environment is the Fort Wayne real estate investors meeting to connect and learn real estate investing.
We are investors and entrepreneurs of all skill levels and encourage fast and effective implementation of our goals.
WE ACTUALLY DO THIS STUFF
And we care enough to share
Right here in Indiana. And we're showing you how. So if you're new to real estate rest easy know we got your back. Now you can bypass the land mines and learn what really works (verses what they show on TV).
Don't Wait Any Longer! To get started, first simply choose which membership plan you want. Then we will send you our New Member Fast Track Jump Start and access to the Member Academy curriculum so you can start learning right from your computer, tablet or smart phone!
Do you have a success story or REIA review? We love to hear it and share with others to inspire and expand your circle of influence. Share your story!
See other awesomeness going on?

In addition to newbie investors that are killing it, REIA has helped the membership alumni:
» Retire early
» Quit a dreaded day JOB
» Break the million dollar mark, and then
» Share their wisdom of experience with us all
REIA loves to honor excellence in our membership by spreading the awesome sauce, awards and recognition. If you know of an outstanding Alumni or Deal of the Decade, lets us know! Submit a nomination by voting here!
Want to grow your portfolio? Here's the tool we use to manage income property professionally. Check it out and get our
Landlord Survival Forms Free
NEWBIES START HERE
Use the Rookie of the Year Achievement Tracker form to:
» Track your real estate achievements
» Set goals + push yourself, and
» Turn in to win prizes and gain recognition!
Log in to download the for Rookie of the Year tracker:

GIVE YOURSELF AN
EDGE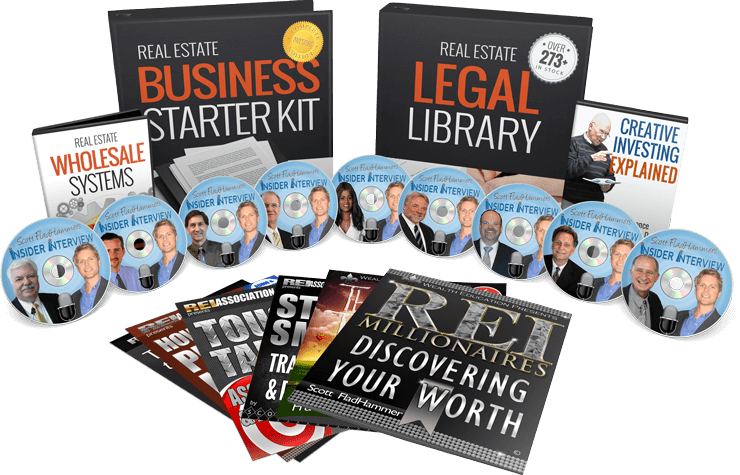 Get access to 50+ courses in the training academy when you invest in a REIA membership. Judge for yourself if the (ridiculously) low membership fee is worth everything
you see here
MORE AWARDS AND RECOGNITION
Success in real estate requires more than just courses and paperwork. Investors of all levels and styles need accountability, guidance and encouragement. REIA members get that and more through our Awards and Recognition programs: