Promoting Excellence in Indiana
Landlord of the Year
Award
Quality housing for those who choose to rent and those who must rent is the bedrock of every great nation. Stewards of American rental property are the future for delivering safe, affordable housing and promoting dignity for residents. As of 2023 our membership provides slightly more than 130,000 rental homes and units across the country; it's our job to help them do it professionally.
THE LANDLORD OF THE YEAR
In recognition of the individual who best promotes the ethics, servant's heart and professional ability to provide safe, affordable housing the Fort Wayne REIA bestows the coveted Landlord of the Year Award to the best landlord.
The benefits the recognizing and spotlight the individual helps those in our community and also sets a benchmark for our investor community to strive for.
INDIANA'S 2023
LANDLORD OF THE YEAR
KOLIN YOUNG
Last years Landlord of the Year™ winner Mike Anderson along with Scott FladHammer (right) present the 2023 Landlord of the Year™ award to Kolin Young. Kolin's landlording and property management skills can be seen in the marketing course on how to rent property fast for top dollar
LANDLORD OF THE YEAR CERTIFICATE
"
Landlords have gotten a bad reputation because of a few bad apples. What has long been neglected and sorely missed in our communities is the understanding, training and support for our countries real estate entrepreneurs who provide the vital, quality housing to our fellow Americans.
It's the landlords who are experts in this area. An investment in knowledge always pays the best interest and because you're interested you owe it to yourself to become a member and become the best version of you. There's never a shortage of ideas and inspiration when trade secrets are dispensed freely. And it's our willingness to give that has helped us gain so much.   Scott FladHammer, Fort Wayne REIA president
Scott gives a compelling reason why the Landlording profession is unrecognized and how he and REIA are fighting to honor those who provide the bedrock of the American way of life in his Real Estate State of the Market
LANDLORD OF THE YEAR NOMINATION
Know of a Landlord who deserves recognition?
Are
you
a Landlord that represents the profession? Nominate yourself or a your favorite Landlord for the 2024 Landlord of the Year™ award by
voting here
MORE AWARDS AND RECOGNITION
Success in real estate requires more than just courses and paperwork. Investors of all levels and styles need accountability, guidance and encouragement. REIA members get that and more through our Awards and Recognition programs:
Get the curated list of resources we use to rocket your own real estate investing business here.


Interested in our Association's cause?   If you have a product, service or idea that could help promote REIA and financial freedom for our members let's talk. Contact us for media or joint venture requests, or to speak at REIA.


GIVE YOURSELF AN
EDGE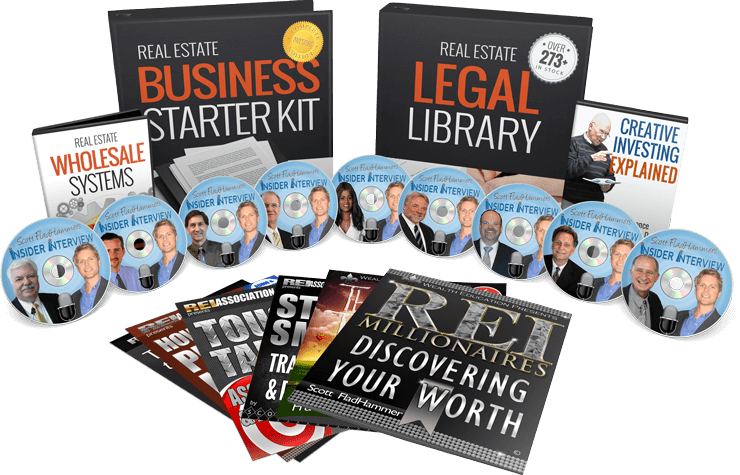 Get access to 50+ courses in the training academy when you invest in a REIA membership. Judge for yourself if the (ridiculously) low membership fee is worth everything
you see here