YOUR BIGGEST EXPENSES
Typically the biggest expense in real estate is the real estate. With income property the biggest waste of money is a vacant property.
Vacancies are not only expensive but it puts your rental property at risk of vandalism and, if not rectified appropriately, a negative cash-flow situation that can lead to foreclosure.
DESPERATE LANDLORD SYNDROME
The lack of qualified applicants can create Desperate Landlord syndrome. Landlords who become desperate are too quick to fill their rental and results in more headaches. But instead of rushing to install less than qualified tenants Landlords and Property Management can now learn how to get dozens of qualified renters calling you the day you list your rental property.
Vacancies should be treated like any other emergency in that you are educated on what to do and you do what needs as soon as possible. This training on filling vacancies should be part of every Landlord and Property Management company arsenal to stay profitable. List the strategies in this training to print out every time a property becomes vacant.
THE SOLUTION
Get the valuable experience and knowledge from this top local real estate investor and Fort Wayne landlord Kolin Young for renting places fast to qualified tenants for the highest possible rental amount.
He'll show how to use the Internet to generate a storm of tenant leads; and what he says and does to turn prospects into hungry applicants.
Find out how Kolin uses the Internet to generate tenant leads and what he says and does to turn them into hungry applicants. Use this as a blueprint to get the property rented as quickly as possible. Your bank account will appreciate it.
Kolin says, "Besides the training topic of how to fill your rental houses fast, I hope people get that real estate rentals can be fun, rewarding. There's absolutely no reason to make rentals complicated."
HERE'S WHAT YOU'LL LEARN IN
Rent Property Fast for Top Dollar
Featuring Kolin Young
Detailed Steps to Increase Fair Market Rent to Get More Cash Flow
Real life examples on how to eliminate the need for evictions
Best ways to advertise your rentals cheap and effective
How to make income rental property way more easy
How to screen out dead beats and time wasters
Maintaining higher occupancy rates and more!
INCLUDES:
Audio MP3
HD Video
LENGTH:
64 Minutes
LEVEL:
Beginner to Advanced
FEATURING:
Kolin Young
REQUIREMENTS:
Strong desire of getting rich and early retirement
Desire to build a portfolio of income property
Willingness to get out of your comfort zone
Passion and enthusiasm for learning
---
Landlording is the new 'Work From Home' opportunity and Indiana REIA is training people who want more out of life… more than punching a timeclock and more flexibility than 9-5 every day until the job either disappears of they give you a watch after 30 years.

Hustle plus training like this results in the ultimate smart passive income. Kolin's talent and commitment to help new real estate investors is what makes Indiana REIA such a remarkable place to learn and grow.


– Scott FladHammer
---
MEET THE EXPERT
Kolin grew up very poor one of 8 children in a 3 bedroom one bath 750 square-foot house.
Owner of Kolin Young and Sons Properties, Kolin has purchased over 130 properties and currently owns and manages 100 properties. His favorite aspect of real estate is of rehabbing, "I love polishing an old gem someone else has disposed of and make it a cash flow machine" In his spare time he enjoys classic cars and wood crafts.
Kolin's real estate rental business is growing rapidly since he started and new rentals are being introduced almost weekly. He owns real estate rental property including single family houses, duplexes up to four-plexes, commercial strip malls and a mobile home park. His business provides affordable rentals in and around Fort Wayne, Indiana, southern Indiana and Northwest Ohio.
You can connect with Kolin in the Member Directory and at the Fort Wayne REIA meetings.
REIA recently featured Kolin Young in the Community Showcase that highlights and spotlights the business models and whats-working-now strategies. The Kolin Young Community Showcase can be seen here
Fort Wayne REIA's catalog of Property Management training is found here
Inside the Member Academy you'll get our entire deluxe multi-media Marketing Suite used by our top membership as well as the courses on buying, selling, and managing property in Indiana. And when you have questions about using the content, how to get it all done, what to do first … you can ask us at the next meetup or contact us here.
Log in to Rent Property Fast for Top Dollar:
GIVE YOURSELF AN
EDGE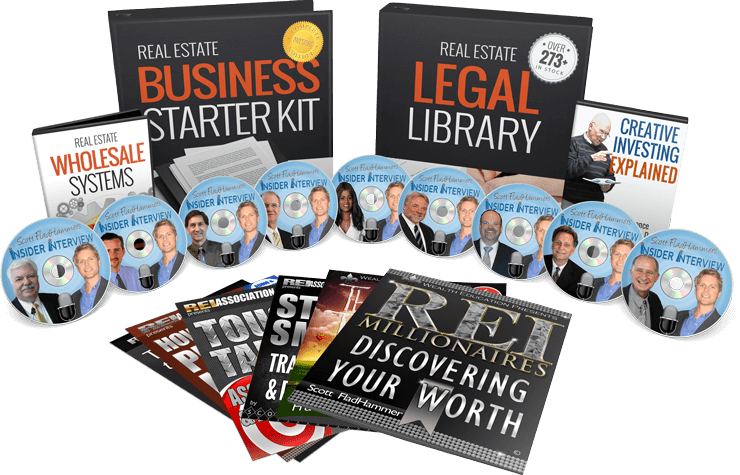 Get access to 50+ courses in the training academy when you invest in a REIA membership. Judge for yourself if the (ridiculously) low membership fee is worth everything
you see here
ALL IN MARKETING