Fort Wayne Real Estate
Investor Meetings
Called by many, "the most valuable appointment on the real estate investor's calendar" the Fort Wayne Real Estate Investor's meetings allow you to connect with a supportive, like-mined community of newbies and pros to learn what really works in your area. Get the education, hands-on training, resources, contacts and strategies to succeed in real estate.
Play to hear about the Fort Wayne Real Estate Investor Meetings
WHEN: Saturday October 21st
TIME: 9:00 am to noon
WHERE: 2777 Sherman Blvd Fort Wayne (map)
9:00 AM – DOORS OPEN

The Saturday October 21st main monthly meeting consists of four key elements, each help real estate investors and entrepreneurs overcome fears and take action by providing the education, community and resources to master real estate and achieve financial independence.
A Winner at Every Meeting!
Be sure to get a ticket and your seat as soon as the meeting starts for your chance to win the Big Door Prize.
9:30 AM – SAY IT IN SIXTY SECONDS
Our trademarked speed-networking session, Say It In Sixty, is where our members and vendors have an opportunity to deliver an effective self-promotion commercial in 60 seconds. The purpose of the Say It In Sixty mini-presentation is for you to promote your deals and services, say what you're looking for, like a painter or tri-plex, or anything else as long as it is beneficial to the membership.
Someone in this room could be worth $1000, $5000, or more to you. Make the right connection with someone who could lead you to a deal, a contractor, or referral. Bring plenty of business cards and be prepared to share what you are looking for.
Where else can you get in front of a room full of ambitious entrepreneurs such as landlords, Realtors, wholesalers, property managers, loan officers, and those just starting out? We all join together to network, make money, get the education, and hear what's new in our local real estate market. But we also want to hear from you. Here are some ideas:

Pass around business cards to get your name out
Promote your real estate related product or service
Pass around an opt-in form to collect to build your buyers list
Share an "investor special" (a term derived from REIA meetings)
Hand out flyers of a deal you have to flip or a rental available
10:00 AM – MAIN PRESENTATION
REIA brings local Fort Wayne investors, super-achievers, millionaires next door and high profile national experts to teach, train and explain key crucial areas of real estate investing, business and property management. Our members call the LIVE Main Events 'pure gold' and 'the most valuable source for education and inspiration I've found'.
What a fantastic group of people. The Fort Wayne REIA has the greatest information you're going to find as well as phenomenal networking. Whether you're a seasoned pro or just beginning you need to be here for the community, courses and resources. Plan to attend each month for a wealth of knowledge!
Reggie Brooks, Real Estate Developer, Instructor and Investor
Share your awesomeness! Speak at REIA
THIS MONTHS LIVE MAIN EVENT
REIA Meeting
Saturday October 21st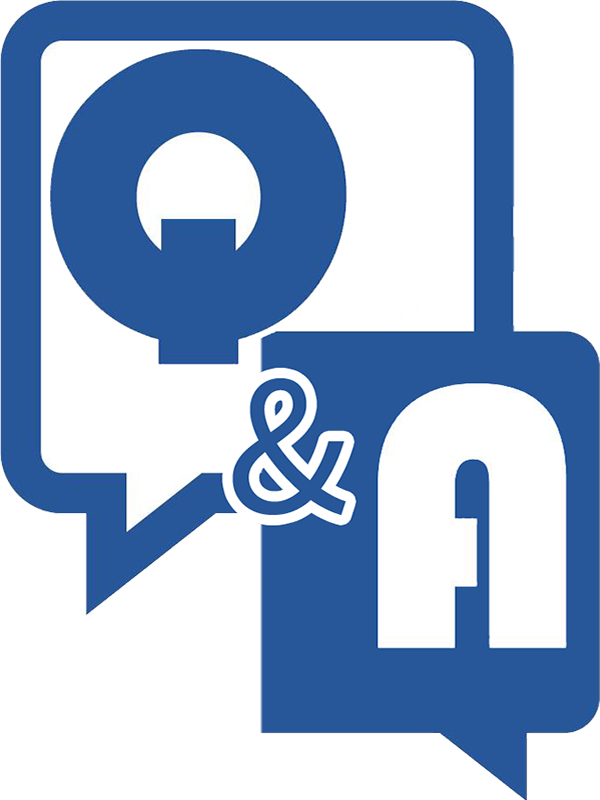 Investor Mastermind Round-table with Q&A Session: Tough Questions, Real Answers.
Sometimes the lenses we look through are out of focus due to our limited experience or perceptions. Let our in-house panel of experts help you see and understand the best ways to succeed in real estate investing. REIA™ brings over 300 years combined experience to this special Investor Mastermind Q&A Round-table session for aspiring newbies and seasoned pros who want to take in to the next level.

Hear from the best in the area about what's-working-now in our local market, how to run a profitable real estate investing business to make more money + avoid mistakes, insider strategies and proven fundamentals. Based on several pressing member questions and deal evaluations we'll explain how to prepare for the Fort Wayne real estate market downturn, new rulings in small claims court and dealing with contractors. Then we'll cover how local investors are getting creative terms on deals and the new joint venture opportunities in REIA.

What are the tough questions you have? Open mic question-answer session to follow. Ask your question ahead of time here to be sure we get to it!
11:30 AM – Q&A, GIFTS & GIVEAWAYS
At this time we have Question-and-Answer Session: ask your burning questions and get local up-to-date answers. Plus: Bring in your deals – our experts will help you structure them. Also, hear successful deals from our members.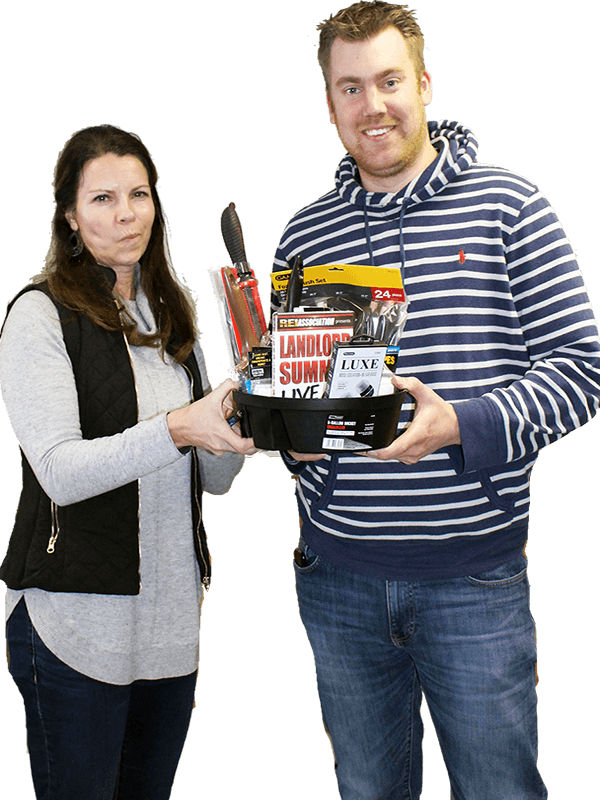 We also give away gifts to all first-time guests and give away a door prize to one lucky REIA member. Then we wrap up with questions & lessons learned. You can tap the mastermind group to overcome key frustrations and provide answers to member's burning questions so you can take confident action in the direction of your goals- even if you didn't think you could take when you arrived a few hours before.
NOON – MEETING AFTER THE MEETING
Yes, MAM. This is where the formal Saturday October 21st meeting ends and the "Meeting After the Meeting" (MAM) begins. REIA members and guests hang out in the parking lot talking and exchanging numbers, deals and ideas. Many also meet for lunch or coffee for relationship building. In our fast paced culture face-to-face networking is still the best way to accelerate your success, build accountability and a support group.
If you still have questions about the presentation or questions about anything else along your road to riches, get plugged into our rich community of events, such as our REIA Mastermind meetings, Landlord luncheon, Cashflow Games, and other local REIA meetups and support groups.
People pay lots of money for stuff like this!
Just wanted to say thanks for all the advice on the call. You guys were right on. I am looking forward to taking full advantage of all these Mastermind sessions. People pay lots of money for stuff like this so it's a great opportunity. See you next month! Thomas Landis, Fort Wayne real estate investor
---
FIRST TIME TO A REIA MEETING?
It's time to do your own thing and real estate is perfectly positioned for anyone ready to take action and Fort Wayne REIA™ is the group qualified to show you exactly how to do it! Don't let this opportunity for you and a guest to attend this powerful live event pass you by. If you are thinking about investing, come and talk to others who are doing it right in your area   Saturday October 21st. You'll find both newbie investors and veterans who are friendly and enthusiastic about sharing and helping.
Opportunity waits for no one.
Through this exclusive network offer, you and a guest may attend for free but seating is limited so you must be early or contact us right now and reserve your seats. And when you attend you also receive a special guest gift as our way of saying 'Thank you for sharing your morning with us.'
Here is a bit of meeting REIA-etiquette to help:

Dress is business casual
Bring flyers and business cards to pass out
Watch for the yard signs directing you to the entrance
Allot time afterward for the Meeting After the Meeting
REIA is an acronym for Real Estate Investors Association
Seating is limited so non-members should RSVP.
Free parking across street of entrance and along Sherman Blvd.
WHO IS REIA?
Our REIA meetings bring together a wide variety of real estate and supporting professionals. From in-house experts to those just getting started to professionals in related industries. Here's a glimpse of the 2023 demographic meeting attendee demographics and their areas of investments: member and investment demographics
I am glad I made the drive!
I had the pleasure of meeting several knowledgeable and surprisingly helpful individuals… so much to learn from the meetings. I would highly recommend to any fellow Newbies to step out of your comfort zone and meet with people. So many people are willing to share such great information! …everyone was very welcoming; They have an outstanding REI Association in Fort Wayne. I would definitely make a trip like that again, and I am glad I made the drive! thanks, guys!
Sam Harrington, Goshen Indiana real estate investor
---
NOT A MEMBER YET?
You don't have to wait until Saturday October 21st to join. We welcome newcomers and seasoned pros alike, as well as product and service providers to our industry. Members get in to all the Fort Wayne Real Estate Investor Meetings for free. Plus access to the Vault of Experts, an online Academy of the most popular REIA Main Event trainings including:

The Comfort Zone is the Failure Zone
Before I attended I wasn't sure what to expect, but the club has been a great experience. Being new to real estate investing I am trying to learn as much as possible and Indiana REIA has been my most valuable asset. Some meetings can push me a little out of my comfort zone because it can be a little overwhelming at times with all of the new information but the comfort zone is the failure zone. Happy member of four years!
Dennis Basinger, Fort Wayne Landlord
Membership has its advantages
What are your tough real estate and business questions?
Our REIA meetings are fast-pace and jammed packed so time is of the essence. Ask your questions ahead of time for a better chance of getting straight answers from our 2023 in-house-experts. Leave questions on real estate or
membership
at our 24-7 voicemail: (260) 436-5000 extension 223 or
Ask Online Here!