New Elite Training and Resources for
Called the Most Complete and Affordable Membership Ever Offered!
THE VOTES ARE IN
Scott FladHammer, founder the National Real Estate Investor Association™ explains, "As seen from the recent responses of 6240 real estate professionals, when we analyze how long members were active in the REIA we found it would save them substantially to offer a quantity discount. So now LIFETIME members never need to pay renewal dues again. Then to sweeten the pot we added in more training and resources than any other REIA in the country."
GET A TON MORE AND NEVER RENEW
When you upgrade to our LIFETIME MEMBERSHIP there's no need to renew- ever! And you'll get the world-class training's, tools, resources, coaching and more. If you are a current or expired Fort Wayne REIA™ member simply click the blue button below for fast, secured check out. Compare membership plans here.
Everything you need to get awesomer!

Learn the latest, proven techniques for getting deals
All you have to do is log into our virtual classroom and watch our step-by-step video based lessons showing you exactly what to do (pausing, rewinding and replaying these videos as much as you want).
Want to create powerful marketing to build a buyers list or rent and flip houses fast?
No problem. Just log in, go to the marketing section and watch as we show you exactly what to do, all step by step. Even download done-for-you marketing tools.
What if you have questions along the way?
No worries there either. With just a few clicks you can receive fast answers to all of your questions from our USA based Community Manager via email or phone. And tap the entire community for ideas in the Community Forum.
All of our training is available on-demand.
That means there are no scheduled times you have to be online to take the training. Instead, you just log in whenever you'd like…24 hours a day, 7 days a week…select a course and begin learning. You can move at your own pace and on your own schedule.
Don't know the first thing about real estate? Baffled by how it all works?
If if you haven't even wrote an offer to purchase yet our training, community and resource will perfect for you to get started in the right direction.
We'll walk you through everything, step by step.
We'll tell you everything you need to know in plain English… without any confusing geek-speak. All you have to do is watch what we show you…and then repeat. It couldn't get any simpler.
Lifetime Members Receive a
Lifetime Achievement Recognition
Certificate

Learn from the best the fastest way possible: from experts in your area doing it right now. In a short period of time you'll:

Discover how to protect your wealth once you attain it
Hear how to maximize your income property profits
Become financially independent for life!
Explore real estate investing tax strategies
Secrets how local investors made their fortunes
WITH LIFETIME THERE'S NO NEED TO RENEW- EVER!
UPGRADE TO A LIFETIME MEMBERSHIP
Military grade encryption used for secured checkout.
---
We've got a ton of positive member feedback saying the upgrade is everything they were looking for. Step on the accelerator and make your property investing a major income producer for you by getting what's has been tired and proven, and now available right here. – Scott FladHammer
---
Q&A
Q: What happens next?
Click the blue button to go to our secure checkout. After you pay you'll get a welcome email with confirmation of your renewal.
Q: Do I need a Paypal account to register?
No, you do not need a Paypal account. You can use a debit or credit card by clicking the button under the Paypal login (as shown here)
Q: I need help!
For questions or problems during the checkout or any time after you can contact us here
Q: Why should I upgrade my current member level to a LIFETIME membership plan?
You can compare your current member level to the LIFETIME benefits by clicking here.
Q: Any hidden fees or recurring charges?
No. This is a one off payment and your credit card details will not be stored or used again.
So why wait? You know the things you want out of life, and now you know how to get them – FAST! For success, wealth & happiness renew or upgrade by clicking the blue button for a fast secure checkout:
UPGRADE TO A LIFETIME MEMBERSHIP
Military grade encryption used for secured checkout.
---
Membership has its advantages

Whether you are just starting out in real estate investing, or are working on your hundredth deal, Fort Wayne REIA™ can help you learn more, make more, and have more fun doing it.
Bring your wholesale deals, Lease Options, Sub2, Foreclosures, Bankruptcy and other transactions to the table in our Deal Analysis and Discussion sessions
A great way to hone and sharpen your deal analysis skills, examine common mistakes and pitfalls by learning from others.
Determine your exit strategy BEFORE you buy. Review real transactions in an open real estate forum where both real estate investors and brokers can bring active and potential transactions to discuss, break down, evaluate, and sell.

Bring Questions, Issues, and Strategies!
Determine Your EXIT STRATEGY Before You Buy
Review Real Transactions with White Board Analysis
Market, Assign, or Sell your Wholesale Transactions!
Examine Common Mistakes & Pitfalls by Learning From Others
You never need to renew a LIFETIME MEMBERSHIP and you'll get the world-class training's, tools, resources, coaching and more. Compare membership levels
UPGRADE TO A LIFETIME MEMBERSHIP
Military grade encryption used for secured checkout.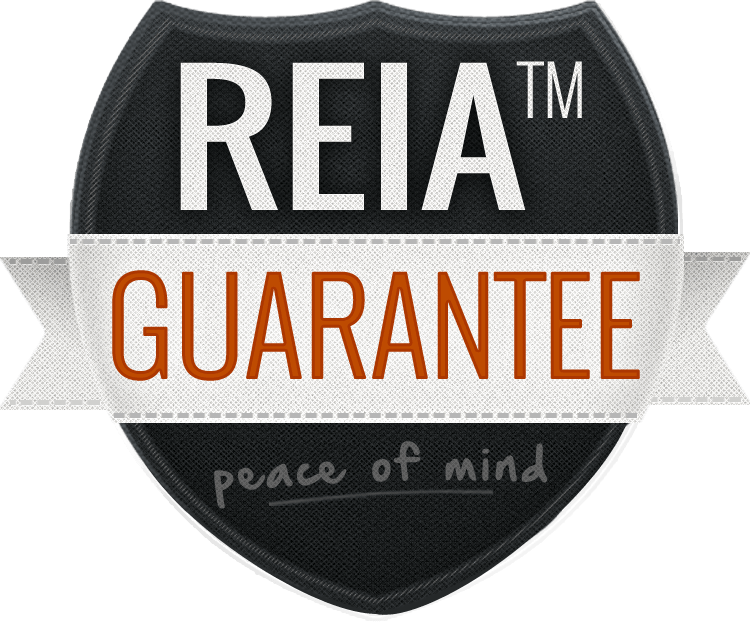 Your purchase is backed by our VALUE GUARANTEE: if you find a better REIA we'll refund your money!