Self storage investing is recession proof and toilet-proof. So our special trainer in self storage investing is showing the exact steps to build a fortune in self storage.
Scott Meyers is helping investors all over Indiana make millions in real estate without the hassles of tenants and toilets by simply duplicating his 6 step system. That gave R.E.I. Association™ president Scott FladHammer and idea to call in a favor from Scott Meyers… and Scott agreed to do a private ½ day workshop to show how to get started investing in self storage.
IN THISE 1/2 DAY WORKSHOP YOU'LL LEARN:

Where to find money to fund your deal
Due Diligence Steps to Stay Safe when you Buy
Exact Strategies from his Proven Profit System
The Tools Simplify & Maximize a Self Storage Property
FORMAT:
Audio MP3 Download
HD Video
LENGTH:
3 Hours
LEVEL:
Beginner to advanced
FEATURING:
Scott Meyers
REQUIREMENTS:
Attention to details
Basic Real Estate Understanding
Ability to Have an Open Mind About New Subjects
Willingness to get out of your comfort zone
Log in for the Entire Self Storage Workshop:
---
MEET THE TRAINER

Scott Meyers, CSSM©, is the nation's leading Self Storage educator. He is the owner and President of Alcatraz Storage® which operates several Self Storage Facilities in the Midwest.
Scott is a Certified Self Storage Manager (CSSM©) through the National Self Storage Association and has been a real estate investor since 1993.
He was an instructor of the Landlord 101 course through the University of Indianapolis and now Scott Speaks to Investor groups nationwide and has students around the world, but mostly enjoys spending time at home with his wife and 3 young children in Indianapolis, Indiana.
WANT MORE SELF STORAGE INVESTING?
Fort Wayne REIA™ got a great deal on pricing and extra bonuses for you! Ask us about the special REIA pricing, exclusive bonuses that you only get from us here.
Log in for the Entire Self Storage Workshop:
GIVE YOURSELF AN
EDGE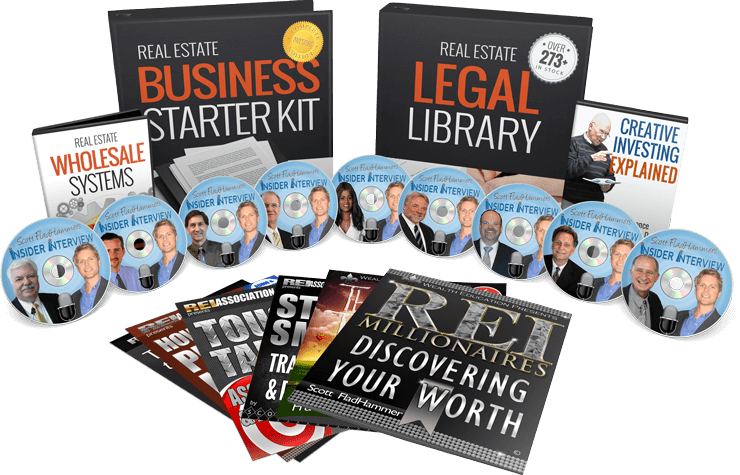 Get access to 50+ courses in the training academy when you invest in a REIA membership. Judge for yourself if the (ridiculously) low membership fee is worth everything
you see here