Successful entrepreneurs recognize the necessity of growing revenue, while trimming costs. Successful investors take advantage of a very special collection of capital accounts which allow you to fast track both sides of your balance sheets.
BETTER YET
Now, what if you could get all the funds you need to supercharge your investment buying and rehab power? What if you could use the same tools to flip the script on the lenders and prevent the exorbitant interest costs associated with having mortgages and other debts? Take a minute and calculate the total interest costs you pay each month.
Add up every dollar you pay on every debt you personally and professionally service. Now, imagine putting 80% of that back in your pocket. Would that change your financial picture? Sounds too good to be true but the presenter proves it with arithmetic in this LIVE Main Event™.
NO BUSINESS CREDIT = HIGH INTEREST RATES
If you want to build your real estate portfolio with or without conventional bank loans learn every step needed to own multiple properties faster than ever before and have no mortgages in 10 years and with no money out of pocket. And the earlier you learn these Debt Elimination Weapons the better because it becomes because the interest is exponential
We bust out the arithmetic charts to show you how to mathematically flip the amortization approach on its head. This training is for:
» Savvier investors who want to quickly own 2 or more income properties with or without bank financing.
» Less experienced investors with bad credit who want to understand credit score changes.
» Any investor with good credit who want to protect it while building business credit and protecting assets.
» And those who are not qualified for a mortgage, yet want to be.
Training To Beat the Banks at their Own Game:

7 Point System for Financial Wellness
Credit Scoring hacks to own cash flow income properties without bank financing
Case Study/rapid elimination of consumer debt Using Debt Elimination Weapons
Acquisition of Investment Properties with Cash Flow Stacking/Acquiring
Review of Case Study results, budgeting tools and FICO tool
Ways to avoid 80% of ALL your future interest costs
Techniques to grow your business with none of your own money
How to access up to $250K in capital yearly to build your business with
How to have perfect personal and business credit scores & get access to dirt cheap money
INCLUDES:
Audio MP3
HD Video
LENGTH:
88 Minutes
LEVEL:
Beginner to Advanced
FEATURING:
Matthew Pillmore
REQUIREMENTS:
Strong desire to get rich and retire comfortably
Passion for self-improvement
Fundamental money skills
An expansion of your comfort zone
Technical knowledge of cash flow income property
Log in to Your Portfolio using Business Credit:
---
MEET THE EXPERT
Matthew Pillmore with VIP Enterprises built a successful wholesale residential mortgage company in 2000. During that time he began investing in real estate and recognized a significant lack of information regarding credit scores available not only to consumers, but also to mortgage and real estate professionals.
In 2002 he hired the creator of the original FICO scoring system and the Nation's leading credit attorney to build the 760 Club and earned a very rare Credit Scoring Expert Certification.
In 2004 he was recruited to develop a national cash-flow management program. He combined his skills in credit enhancement and debt elimination to develop a very unique 7 point system which allows people to achieve their financial goals far more quickly and own their homes and become completely debt free 3-5 times faster.
Get this course…
AT A DISCOUNT!

Like saving money? Thought so. As a Lifetime REIA member you get 20% right off the top of this expert's REIA approved offerings, courses and resources!

GET WHAT YOU NEED NOW
Invest in yourself by ordering now so you're armed with everything you need to make money and have fun in real estate.


GET WHAT YOU NEED NOW
Order the course before the special 2023 pricing discount ends. Invest in yourself by ordering now so you're armed with everything you need to make money and have fun in real estate.
YES! I want the course, Matthew Pillmore's coaching, bonuses and the special 2023 REIA discount price. Please contact me as soon as possible!

Log in to Build Your Portfolio with Business Credit
GIVE YOURSELF AN
EDGE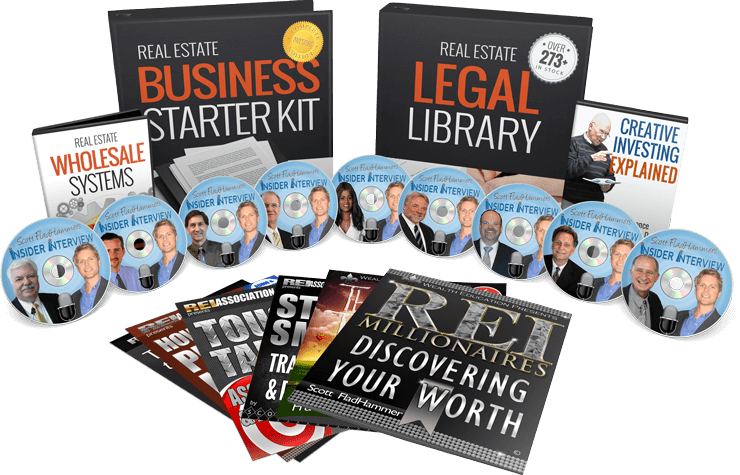 Get access to 50+ courses in the training academy when you invest in a REIA membership. Judge for yourself if the (ridiculously) low membership fee is worth everything
you see here