Want to buy and sell property but worried about the rules on paperwork?
Good. You should be.
Even experienced investors, with paperwork and systems in places, have a good reason to re-examine your processes and paperwork.
A lot has changed in real estate law recently, locally and nationally, that you need to know so you're not caught on the wrong side of a check.
INVESTOR BEWARE!
Undisclosed defects of bank repos, foreclosures, and tax sales of Indiana real estate transactions are prevalent problem in today's real estate market. How investors can protect against undisclosed defects when buying investment property is, and should be, a big concern.
Now more than ever active investors, whether buying, selling, renting, flipping, wholesaling, or lease-optioning, need to be aware of:
» Undisclosed Defects
» Intentional Misrepresentation
» Negligent Misrepresentation
» Innocent Misrepresentation
» New Disclosure Obligations
---

REIA president Scott FladHammer describes the importance of paperwork and process, "All good businesses try to stay up to date with compliance; but carving out the time is another thing. We had used the same forms and processes for our retail real estate company for two decades so I knew there were things that needed updating.
But it wasn't until I attended the Fort Wayne REIA meeting that I was called out on our current processes and paperwork for flipping houses that I decided it was now important to make the time.
During an REIA Q&A session it was brought up that the powers that be are taking a strong stance against several of the old-school real estate forms. Doug was very knowledgeable on the topic and patient in explaining (coaxing) that all investors get up to speed or face some serious consequences.
This is an example of how even senior investors need continuing education from a supportive community. As a former slave-to-the-grind turned financially free and time-free business owner I can attest to the fact that only at REIA do I get this kind of community care, resources and training. Now I can focus on the thing in life that really, like my Daddy Daughter Drive Days:"
When buying and selling Indiana investment property you can help protect yourself and your assets against lawsuits using the Indiana Sales Disclosure form. Download it
here
»
REIA TO THE RESCUE
Fort Wayne REIA™ member and Realtor® Doug Lucas rose to the challenge of addressing the memberships concerns for transparency and accountability. Doug compiled a list of the big changes in real estate and delivered this presentation to safeguard your investment decisions including processes and paperwork for:

The Purchase Agreement
Supplemental documents
The inspection phase of the transaction
Maintenance and defects issues
Options and obligations of buyers and sellers when defects are discovered.
Here's what you get…
Crucial Real Estate Paperwork & Processes for Indiana Investment Property:

Real life examples of the property inspection phase
How to properly use a Real Estate Purchase Agreement
Which supplemental documents to use in 2023 and when
Detailed steps to deal with Defects and you're obligations, and more!
FEATURING:
Doug Lucas
INCLUDES:
Audio MP3
HD Video
Investor Purchase Sale Agreement
LENGTH:
97 Minutes
LEVEL:
Beginner to Advanced
REQUIREMENTS:
Enthusiasm For Learning
Ability To Have An Open Mind
Basic Real Estate Understanding
No Technical Knowledge required
---
MEET THE EXPERT
Full-time, licensed real estate agent with Coldwell Banker/Roth Wehrly Graber since 2006, Doug Lucas is a full-time, licensed real estate agent representing residential sellers and buyers and privately owned and bank owned foreclosures, short sales and HUD properties.
"I love working with investors to find the perfect property, as well as home sellers and assisting them in accomplishing their goals in timely and professional manner. If you want a professional expert by your side, let's talk."
Doug's areas of real estate experience includes representing residential investors, sellers and buyers, including first-time home buyers. Transactions include privately owned, bank owned, short sales, HUD properties, and employee relocation.
Prior to real estate, Doug's experience is primarily in food service sales and marketing, including sales and sales management positions with Bertsch Services, US Foodservice, and Sysco.
Have paper and pen handy during this training to list the areas you may need counsel for. Then bring your questions and concerns to the Fort Wayne REIA meeting Saturday October 21st to talk with Doug and our other experts in the field about the market and processes for safer investing. You can also look Doug up in the Member Directory for sound agent representation for your investment buying in Fort Wayne.
Get the investment real estate paperwork and processes when you log in here:
GIVE YOURSELF AN
EDGE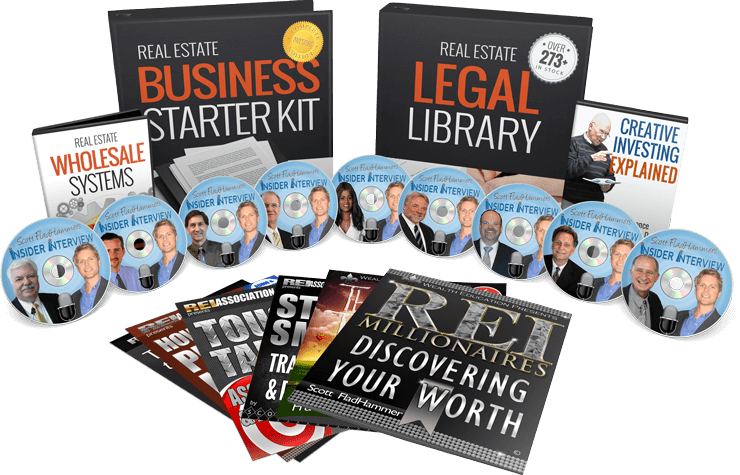 Get access to 50+ courses in the training academy when you invest in a REIA membership. Judge for yourself if the (ridiculously) low membership fee is worth everything
you see here