As the 2023 market changes real estate investors need to become more savvy and versatile. The investors that can adapt will win big. The investors that do not fully grasp creative owner financing exit strategies, like note creation, land contracts and rent-to-own, will not move as many deals; and will sit on their properties longer.
As a savvy investor, you can build your bank account much faster and fatter with these these little known owner financing strategies.
FLIP AND ASSIGN EXIT STRATEGIES
This special one-on-one training coaching on owner financing should be studied by investors who are flipping and assigning contracts (and those that want too) in order to:

Learn how to Structure Note Deals
Get the six forms of Seller Financing
Understand the intricacies of the SAFE Act
Use seller financing to move properties faster
What is seller financing: Why & When to Consider it
Become a middleman to help banks liquidate their loans
WHEN AND HOW TO USE IT
Growing your knowledge of the different types of seller financing is a safest and surest way to grow your assets. Combine that with peering into the future using insider knowledge of Wall Street manager's reports will get us into the best position possible to profit by using mortgages and seller financing.
CREATIVE OWNER FINANCING TRAINING INCLUDES:
Download the Action Guide & Training Audio
Learn Six the Types Of Seller Financing Explained
Due Diligence to structure note deals & determine note value
Manufacturing Notes & What Determines A Notes Value covered
How to be a middleman to help banks liquidate their loans and more…
TOPIC:

Using creative seller financing the correct way.
FEATURING:
Selina Stoller
LEVEL:
Beginner to advanced
INCLUDES:
Audio MP3
Action Guide Download
LENGTH:
37 Minutes
REQUIREMENTS:
Passion and enthusiasm for learning
Attention to details (all steps of Owner Financing are important!)
Basic Real Estate Understanding
Willingness to try new things
Log in for Fortunes in Creative Owner Financing
---

FEATURING SELINA STOLLER

Selina Stoller is Development and Acquisitions manager for Default Solutions Group and is a master at creating and leveraging relationships with upper level management at medium to large financial institutions.
Selina currently buys, sells and creates notes and mortgages both individual and in packages as large as 587 loans for $18.2 million.
She provides investment and risk management service for high net worth individuals and non-profits through a unique investment strategy has allowed development of invaluable skills.
Selina is creating value and building successful REO management systems, operations and closing teams has been a strategic part of her past. She has proven ability to lead cross-functional teams, create solutions and achieve goals. Selina's specialties include non-performing whole loan portfolio purchases, non-performing 1st lien asset evaluation, bulk trades, mortgage analysis, marketing strategies, and seller financing. Since she focuses on buying and brokering secured notes, she understands the secondary market and offers experienced assistance in creating paper that has maximum value.
Want to grow your portfolio? Here's the tool we use to manage income property professionally. Check it out and get our
Landlord Survival Forms Free
Get the 2023 Guide to Creative Owner Financing when you
log in here
GIVE YOURSELF AN
EDGE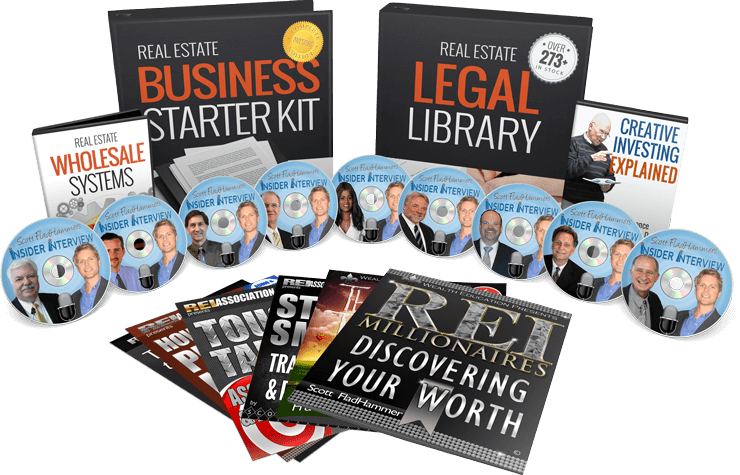 Get access to 50+ courses in the training academy when you invest in a REIA membership. Judge for yourself if the (ridiculously) low membership fee is worth everything
you see here