Funding is one of the key to our success in real estate. Now, more than ever, we are seeing the huge role our personal and business credit scores play in our ability to get the money we need, at attractive rates, in order to do deals. But in order to build and maintain your credit you have to know the rules. Most real estate investors and business owners don't know these rules even exist. Listen in to learn how to creatively & legally get and keep great credit …
The Credit Scoring System Sucks
Our Insider's book is aptly titled, "The Credit Scoring System Sucks" because it is, unfortunately, true. Even responsible, credit conscious people accidentally lower their credit scores – even if you are making wise financial decisions.
For example, a large portion of the scoring system does not care whether your payments have been paid on time or how long your account has been open. These 85 points are granted merely for having open accounts. Once an account is closed, you lose that impact on this factor of the credit score.
For Every Stupid Rule There is a Loophole
Stupid rules are why many are calling for massive reform of the credit scoring system. But unfortunately there is no hope on the horizon for fixing 'the System'. The credit scoring system is brokenness is the reason why Dan Ridenour, CBA, titled his third book, "The Credit Scoring System Sucks".
Dan knows the credit scoring system, the ways to legally work around it and he is willing to explain it all. He also reveals how business owners and real estate investors can overcome the silent but deadly credit pitfalls so you can increase your lines of credit and cashflow.
Scott FladHammer agrees, "We are in a new world since the 'too-big-to-fail' fiasco. I can't over emphasize the importance of knowledge in building and maintaining credit to a real estate investor. I encourage you to carve out 30 minutes and invest that time to listen to this Insider Interview™ with Dan on new secrets to get Fort Wayne Business Credit. Doing so will unlocks doors for more deals, increase your cashflow and help you uncover bigger opportunities."
Do you know the proper amount of credit history, ratios, length, type & activity you need in 2023 to positively influence your credit score for the best funding rates?
The answers to these topics, and others covered in this training, will make or break you. Learn to safely and confidently know what decisions to make during your personal and business transactions and to leverage your credit to create more wealth.
Nuggets of Gold in this Interview:

The inside on how credit disputes really work
Get business lines of credit and increased cashflow
Getting your business to make or assume investment loans
Putting it all together to create a better credit future
Which are better for property loans: credit unions or banks?
Having rentals in your personal name effects your credit score
How + why to have your business make and assume investment loans
Positively impact your credit using the right history, ratios, length, type & activity
TOPIC:
New Business Credit Secrets to Increase Cashflow + Investment Funding
INSIDER:
Dan Ridenour
LEVEL:
Beginner to Advanced
INCLUDES:
Audio MP3
LENGTH:
34 Minutes


New Business Credit Secrets for Real Estate Investors:
---

FEATURING DAN RIDENOUR

Having personally reviewed more than 14,000 consumer or business credit bureau files, 3 time author Dan Ridenour, CBA, is the most effective coach for who desire to protect their credit score from unforeseen disaster and increase a credit score fast.
Dan is the founder of the CBF Institute, which is a credit education company. CBF Institute studies the impact of Credit, Budgets, and Financials on consumers and small businesses providing specialized trainings, seminars, study materials and personal coaching.
Dan Ridenour earned his CBA designation through NACM and has 28 years of credit and lending experience which includes serving as:
National Sales Manager for EQ Financial, Inc.
Regional Vice President with Credit Depot, Inc.
Assistant Director of Business Network International
President and COO of National Association of Credit Management Inc.
Assistant Vice President of Indirect Lending with Old Stone Credit Corp
Assistant Vice President of Indirect Lending with EquiCredit Corporation
Plus numerous branch management and underwriting positions
Dan Ridenour is considered by many as the most effective coach for those that desire to "protect" their credit score from unforeseen disaster or "increase" a credit score fast. He once achieved acclaim when challenged to increase the credit score of a University Professor in Muncie, Indiana. With Dan's guidance and assistance, this professor experienced a "90 point" increase in just 46 days.
See Dan Ridenour's advanced LIVE Main Event™ presentation training covering new business credit secrets and funding strategies for Indiana real estate investors here
Want to grow your portfolio? Here's the tool we use to manage income property professionally. Check it out and get our Landlord Survival Forms Free




Get all the new business credit secrets to increase your cashflow and investment funding options by logging in here
GIVE YOURSELF AN
EDGE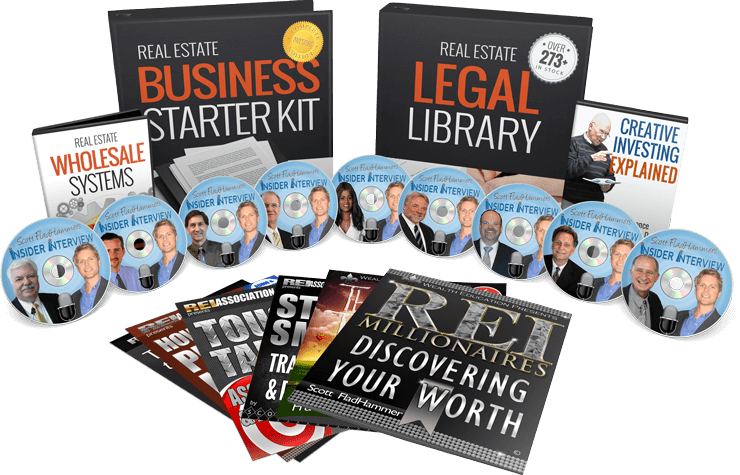 Get access to 50+ courses in the training academy when you invest in a REIA membership. Judge for yourself if the (ridiculously) low membership fee is worth everything
you see here