"it's not about being at the right place at the right time, it's about having the right knowledge at the right time."
Even though you likely drive past hundreds of hotel rooms every week, you've likely never considered investing in hotels or motels. Our keynote presenter stumbled into investing in hotels…but immediately exited the single family investing business to focus purely on hotels.
Start Doing What Only Very Few in the Industry is Doing!
If operated even moderately well, commercial real estate can be cash flow machines. REIA members and Jason have honed the approach to immediately improve operations and reduce expenses to quickly maximize profits.
Learn the guarded strategies and this unique commercial niche that will take your investment portfolio a whole direction towards larger profits with less work.
Join the smartest investors online and off at Fort Wayne REIA™ to quickly learn commercial real estate due diligence, financial analysis, funding and holding or flipping.

TIMELY COMMERCIAL REAL ESTATE TRAINING COVERS:

Use a "walk in strategy" to pre-screen deals
Never before heard of strategies in Commercial Real Estate
Buy a motel (like buying a house) making 5-10k a month from the start
INCLUDES:
HD Video
Training Notes
Audio MP3 Download
LEARNING TIME:
75 Minutes
PRESENTER:
Jason Shubert
LEVEL:
Intermediate to Advanced
REQUIREMENTS:
High Risk Tolerance
Attention to details
Willingness to try new techniques
Understanding of Commercial Real Estate
MEET THE EXPERT
In 5 years Jason has accomplished what many perceive to be unrealistic: he went from sitting in a cube at DELL working 50 hours a week to a full time real estate investor.
Now he is purchasing 30-50 houses a year using subject to's and lease options, to rehabbing 3-5 houses a month, entrepreneur, builder, commercial real estate mentor and coach, hotel owner, and master of buying properties with none of your own money and deal structuring.
Jason purchased 18 houses with none of his own money. And now plays in commercial real estate where the property values are so much larger than most residential transactions, you can get much bigger profits.
Log in for Strategies to Flip Commercial Real Estate
GIVE YOURSELF AN
EDGE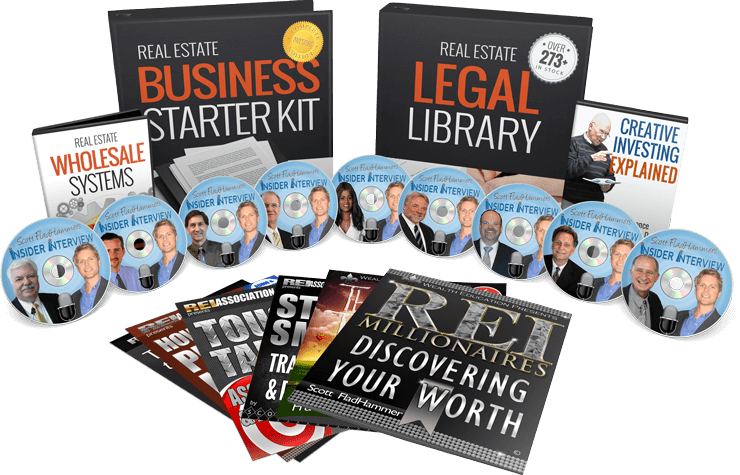 Get access to 50+ courses in the training academy when you invest in a REIA membership. Judge for yourself if the (ridiculously) low membership fee is worth everything
you see here