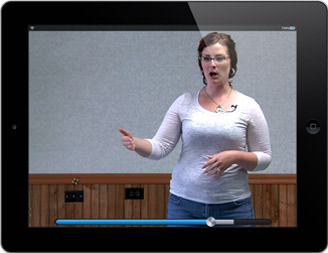 The secret of getting ahead is getting started. And the secret to getting started is breaking your complex, overwhelming tasks into small, manageable tasks and then starting on the first one.
STEP ONE
Goals are more than just a future idea that you write down and forget about. They are a blueprint for your daily activity. If your goal is to buy at a good price so you don't go broke than you need to learn how to identify a good price.
ACTIONABLE ADVICE FOR GETTING STARTED:
 The trick to making difficult things easy, is to keep the easy things still easy. You don't have to be great to start, but you have to start to get great.
IT CAN BE DONE
Do you want more freedom and flexibility in your life… where you can go where you want… when you want?
Are you unhappy with the money you're currently making?
Would you like to work when you want… on YOUR own schedule?
Would you like to say Goodbye to rush-hour commutes and strict bosses?

Many newbies feel there is so much to learn but don't know where to start. Now you can hear the first-hand experience how a newbie Fort Wayne mom got started investing to save you time, money and headaches of get started in Indiana real estate investing and achieves her #1 goal of "buy at the right price" every time!
It is possible to quit your job and build a successful real estate investment business. With our local, caring community of investors we'll show you how. Hear the steps how she got started and got it right to save you the time and headaches of get started in real estate investing; one property at a time, plus much more…

In this Jump Start Investor Training:

Marketing for tenants and proper screening
How to Search for a Property, Make an Offer & Close
Step by Step plan to Make Money in Real Estate in 2023
Real life examples of Getting Started Investing in Real Estate
Using Team Building and Goal Setting for True Wealth Investing
Financing a Deal, Rehabbing and day to day property management
The Key Types of people you should know for your business, and more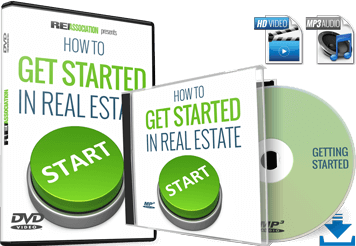 COURSE INCLUDES:
Audio MP3
HD Video
LENGTH:
95 Minutes
LEVEL:
Beginner to Intermediate
FEATURING:
Elizabeth Salazar
REQUIREMENTS:
Strong desire of Getting Rich and Retiring Early
Passion and Enthusiasm for Learning
No Fundamental or Technical Knowledge required to take this course!
Ability to Have an Open Mind About New Subjects
Everyone can Learn to Become Successful in Real Estate!
---
The rich get richer and the poor get poorer because the rich take advantage of opportunities while the poor pause and wonder if they should act. REIA provides the advice you need before you invest to make real estate investing not only possible but easy; the slow but sure way to wealth. So don't wait to get into real estate; get into real estate and wait!

Scott FladHammer, Wealth Education™
---
MEET THE EXPERT
Elizabeth has been in the real estate world since she was a kid hauling nasty garbage out of her mom's "projects". "In college I managed my parents' properties in exchange for a house to live in and officially started my investing career in 2009.
Today she has 7 units with a buy and hold strategy to create passive income for long term freedom. "I've thought a little more about the sub-groups. A group I would be interested in helping to coordinate would be something specifically for women. I am finishing up the Rich Woman book in the Rich Dad Poor Dad series and I really have a passion for helping women to progress."
Hear what Elizabeth is up to in her REIA Community Showcase and connect with her and other up-and-comers in the Member Directory.
Want to grow your portfolio? Here's the tool we use to manage income property professionally. Check it out and get our
Landlord Survival Forms Free
Learn how real estate investing is really done in Indiana. From team building, goal setting, to finding a property, making an offer and closing your first deal, get the things newbies need to know for your business to really, finally take off when you log in here
If you are looking for the one thing that will give you the fastest learning curve, the biggest edge and the highest exposure to supportive people who also want to better their future, then you owe it to yourself to be a member.