Many people have never heard of Public Adjusting, and are pleased to learn Public Adjusters can help you through the claims process to obtain a fair or better settlement while avoiding costly mistakes or possibly a complete denial of your claim. But so can most insurance agents; so why use a Public Adjuster?
YOU VERSES BIG INSURANCE COMPANY
Insurance Company's will look for the cheapest way out of a claim. That is how it should be in a free market system. But it works the other way too: you, the insured, are looking to get at least everything YOU are entitled to in the event of a claim. Somewhere in the middle, through negotiation on both sides, is what is hoped for; an agreement on both sides to be made whole.
The problem is insurance companies have claims payout down to a science, while most individuals only deal with it once every seven years. Other common post-loss insurance problems in 2023 are:
Delays

Lowball estimates and settlement offers

Confusion over what's covered and what's not

Differences of opinion over scopes and values of losses

The adjuster assigned to the claim is unpleasant or hard to work with
I'm an advocate for the insured because I don't work for the insurance company – I work for you, the investor. Bill Watrude, Public Adjuster
COMPUTERS DON'T DO REPAIRS
The estimating program is only as good as the person writing it or how they may interpret, or choose to write it. If items are overlooked, steps in the process of repairs missed, described incorrectly, or the description in a line item interpreted to the advantage of the insurance company you may not recover from the loss let alone get a reputable contractor to repair your property to pre-loss condition.
A Public Adjuster will look for damages obvious, hidden or potential, write an estimate with your best interest in mind and present it to the insurance company so you can receive your best settlement.
WHY USE A PUBLIC ADJUSTING IN 2023
Public Adjusters work for you, not for the insurance agent and not for the insurance company. Insurance agents are typically not a problem during a claims payout but insurance agents work for the Insurance Company.
During a claim your situation is almost entirely out of the agents hands. So even if you know and like your agent, the real hurdle during a claim becomes You Verses Big Insurance Company.
They may be friendly. However…
Make no mistake – the insurance agent is still hired by, works for, and is accountable to the insurance company to minimize your payout. That's their job. When push comes to shove they are not going to argue or take a stand against their boss.
Public Adjusters will review your policy and present your claim to maximize your settlement. The ability to interpret your policy, or neglected or missing data in your policy, Public Adjusters can inform you of what you're entitled to. A Public Adjuster can also suggest what to avoid saying or doing something that can negatively affect your claim or coverage.
DON'T BE RUSHED OR INTIMIDATED
It's normal not to remember much after a traumatic loss. Take your time and don't be pressured. Most disaster victims can't remember much of what they had— even after months and years after their loss.


---
I handle each claim as if it were my own, fighting with passion and determination to obtain the best settlement possible while giving the property owner peace of mind throughout the process.

Bill Watterud, Disaster Adjusting
---

CONFLICT OF INTEREST?
As a Landlord or business owner your focus should be on maintaining your daily operations to minimize immediate and future loss. Not be distracted by the minutia of new emotions of your loss and long forgotten details of personal items and property.
The risk of conflict of interest exists when one person or entity attempts to represent two sides of a financial transaction. Once a Public Adjuster is hired the Insurance company knows they must look at this loss different then they would without one hired.
A Public Adjuster can manage your insurance claim, which includes…
• Business interruption
• Relocation if necessary
• Extra expense coverages
• Business personal property
• Valuable papers and records
• Estimates on building damages
• Many coverages that can be confusing
• Preparing all the documents and presenting your claim
• Your contracts, deadlines, client relationships, and more.
It's a good idea to confirm in writing with your insurance company that they have fully inspected the loss location to their satisfaction and that you can move forward with debris removal and clearing the site.
MISTAKES ARE MADE EARLY
During and after a loss, especially a devastating one, you may feel shock, fear or anger; emotions that can linger long after your loss. Making decisions or statements about your insurance claim during that time can be interpreted differently through the lens of the insurance company, and not in your favor.
You may not be aware of what is even in your policy, let alone how to interpret it. Some items may be:
• The amount of coverage you actually have
• Rights you may or may not have in your policy
• Your duties and deadlines, which could lead to denial
• The depreciation clause in your replacement policy
• Additional living expenses and how to apply them
• The difficult inventory and replacement process
IN THIS INSIDER INTERVIEW YOU'LL LEARN:
How To Handle An Insurance Loss In My Best Interest
Using a Public Adjuster for Security and Representation
Actual Cash Value Vs Replacement Costs – Which To Have
Real life examples of Negotiating Actual Cash Value Of Items
What Is Broad Evidence Rule State and Why It Matters in 2023

TOPIC:

How Public Adjusting Benefit the Real Estate Investor
INSIDER:
Bill Watterud
LEVEL:
Beginner to Advanced
INCLUDES:
Audio MP3
LENGTH:
40 Minutes
Learn How Public Adjusters Help Real Estate Investors:
---

FEATURING Bill Watterud

William (Bill) J. Watrude is President and Founder of Disaster Adjusting and has been working in the property insurance field Since 1980.
Bill is now a Licensed Public Adjuster, Certified Appraiser, and a NAPIA Member. Since 1980 Bill have been working in the property insurance field, starting with the family business. His father taught him the restoration business from the ground up, and how things are supposed to be done.
Over the years he has witnessed the industry changing drastically, watching the integrity of insurance companies and their adjusters dissipate. Insurance companies began adding programs with preferred vendors to ensure their control and to minimize their payouts.
After his retirement from insurance restoration, Bill chose to become a full-time public adjuster where his experience and skills would be best utilized to benefit the insured. His company has continued to grow with the same principles and integrity it started with, by keeping the policy holder first and helping them through what may be the worst catastrophe they will ever experience.
Be sure to watch Bill's advanced LIVE Main Event™ presentation going deeper in-depth on other public adjusting strategies for real estate investors here
Want to grow your portfolio? Here's the tool we use to manage income property professionally. Check it out and get our
Landlord Survival Forms Free
How Public Adjusting Works for the Real Estate Investor when you log in here
GIVE YOURSELF AN
EDGE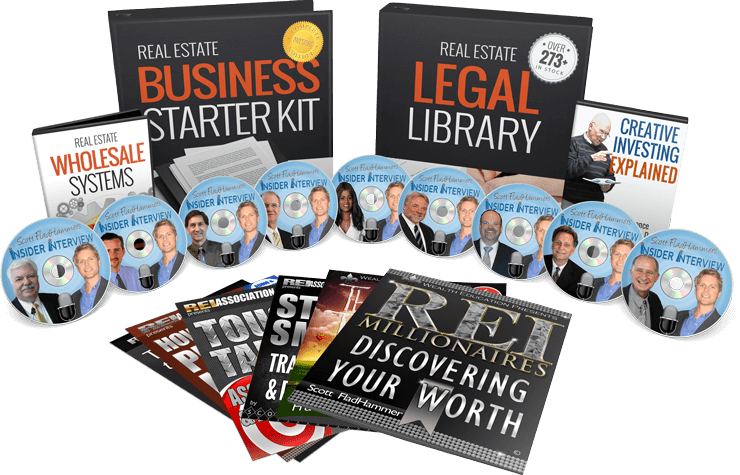 Get access to 50+ courses in the training academy when you invest in a REIA membership. Judge for yourself if the (ridiculously) low membership fee is worth everything
you see here