Fred Orr is the managing director of Capital Property Management and contributor to the managing section of the REIA FOUR CORE course.
The primary focus of Capital Property Management is to assist clients in the acquisition, maintenance and management of investment properties. Services include supervising all aspects of the properties involving tenant selection, leasing and rent collection. CPM provides management services for over 250 properties in the Fort Wayne market.
Fred is a 1971 graduate of Asbury University. He holds a Master's degree in Communication from IPFW (1972) and a Ph.D. in Organizational Communication and Development from Ohio University (1976). Fred has owned and managed properties in the Fort Wayne area for over 35 years.
Topic of discussion: Good to Great – A Path to Excellence in Real Estate Investing.
Connect with Fred in the Investor Directory
---
REIA EVENTS + SUPPORT GROUPS
As an investor, you want to invest your time wisely for the biggest return on investment. So be sure to mark your calendar and attend our other REIA community events to learn, have fun, and build profitable relationships and support groups:
For local resources and tools to help you invest check out the REIA
resources listings here
Have a legal, tax or financial question? Ask us who's on our team at the next
REIA meeting
or contact us
here
.
If you have questions about the meetings or REIA membership or anything else along your road to riches, contact us here.
GIVE YOURSELF AN
EDGE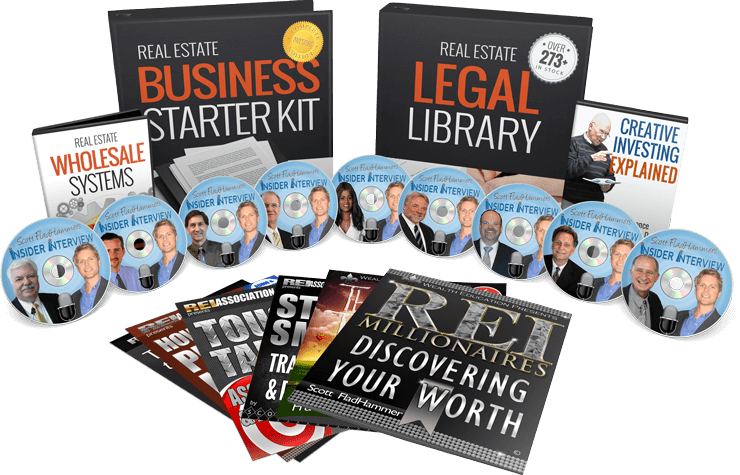 Get access to 50+ courses in the training academy when you invest in a REIA membership. Judge for yourself if the (ridiculously) low membership fee is worth everything
you see here
Want to grow your portfolio? Here's the tool we use to manage income property professionally. Check it out and get our
Landlord Survival Forms Free